AND THIS TIME
WE'RE GOING BIGGER.
We've created a RETREAT so you can get an insight on what The Costa Sisters are all about and build your portfolio with epic content!
The goal will be for you to walk away feeling like you've got this! With a fresh new take on how to help your unique business grow, attract the right kinds of people for you + ultimately feeling more confident in your vision!
This workshop will be an informal mentor session where we'll talk branding, marketing, directing + shooting.
So, expect a whole lotta us blabbing about:
⦿ The importance of how you're marketing your brand.
⦿ Killer tips on how to attract your dream clients.
⦿ The experience we give each of our clients, from start to finish.
⦿ Insights to our structure + media packs.
⦿ How we get that high energy during our shoots.
After we've filled your brains with what we look for during a shoot + how we engage with our couples, you'll all get a chance to put everything you've just learnt into action during our interactive shoots!
So please bring your cameras along to shoot the hell outta some badass couples (Which trust us, is gonna make your portfolios look seriously epic).
➼ OUR presentation & Q+A
➼ an Interactive shoot with TWO badass coupleS
➼ A tummy fulla delicious food
➼ A CSP goodie bag
➼ UH HELLA GOOD TIME
Lunch + Dinner and a complimentary drink included.
CABINS ARE SELF-CATERING.
Attendees are encouraged to bring their camera!
Food + Drinks will be included throughout.
Please allow run over time in case we blab too much.
Travel + EXTRA accommodation will not be provided.
All sales are final + non-refundable.
Tickets can be transferred to another person, but not refunded.
Workshop will take place indoor + outdoor.
Workshop is available to Videographers & Photographers.
Payment will be made Via Paypal or BACS.
To secure your place you can either put down a non Refundable deposit of $100 or pay in full.
Payment must be fully paid 4 weeks prior to the workshop date.
Once the spaces have been sold out, your email enquiry will be saved for the next workshop date.
See what you could be getting into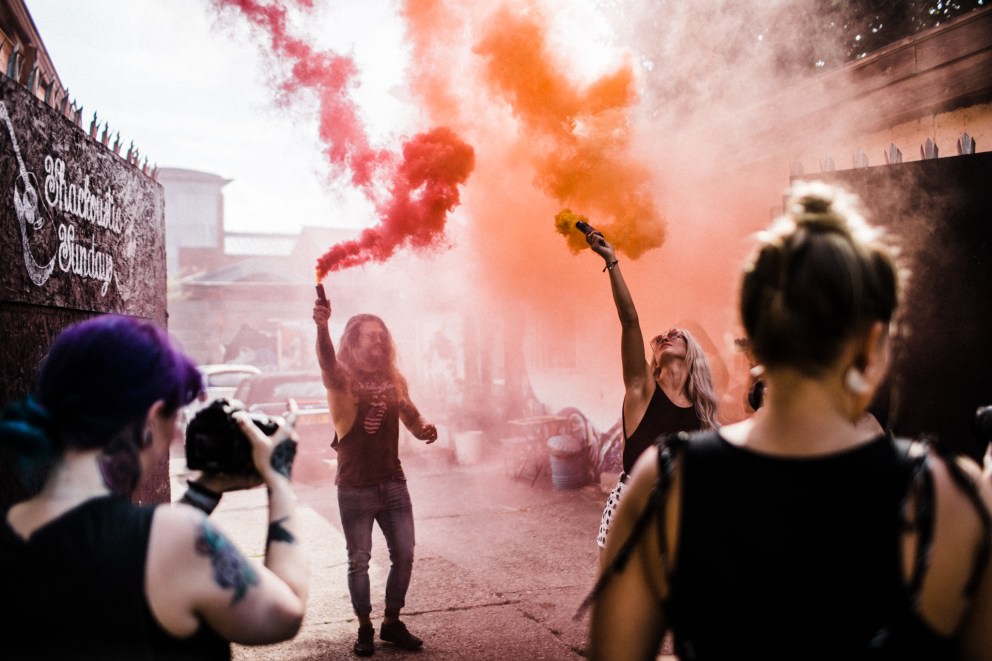 "IF YOU CAN MAKE THIS AWESOME WERKSHOP – DO IT!! UTTER BABES SHARING THEIR KNOWLEDGE ON INSTAGRAM, FILMING + EDITING. ELENA AND SOFIA SHOWED ME THAT IT'S OKAY TO HUSTLE YOUR WAY – AND HOW TO ATTRACT THOSE PERFECT COUPLES TO YOU"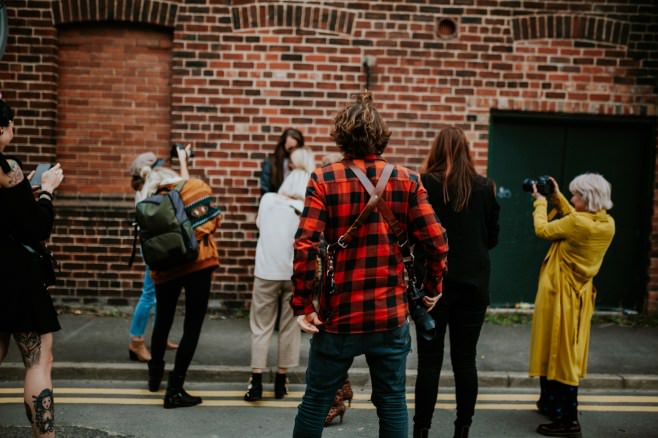 "LUSH. BRILL. BANGING. SO FREAKIN' HUMBLED TO HAVE BEEN SIDE BY SIDE WITH THE COSTA SISTERS, CREATING GOODNESS AND MAD MEMORIES. LETS NOT FORGET ALL THE WILDLY CREATIVE PEOPLE INVOLVED. I FELT RIGHT AT HOME"
MAKE YOUR INSTAGRAM FEED AS BADASS AS YOU!
We've created a 30 minute video to help you define your Instagram feed so you can attract the right followers for you, engage with dream customers + grow your business.
We'll be spilling all our tips on how to create authentic engagement, how to plan for those aesthetic squares + how to promote your brand in a way that doesn't seem sales-y.
DON'T BE LIKE
THE REST OF
THEM, BABY!